Hotels near Milan Malpensa Airport
Best deals for Malpensa Airport Hotels online. Offering the best rates on booking  accommodation for hotels at Milan Malpensa Airport. Hotels with Airport Shuttle. Make your journey through Milan Malpensa Airport even more comfortable.
Sheraton Malpensa Airport Terminal 1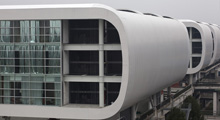 Situated in Terminal 1 of Milan Malpensa Airport, the Sheraton Milan Malpensa Hotel & Conference Centre promises efficient service, comfortable accommodation and a wealth of facilities suitable for both business and leisure passengers alike. The ideal location allows guests to walk straight off a flight into the hotel, where they will be greeted by fine Italian hospitality, as well as vanquish any stress associated with rushing to reach the airport in time for departure.

We have made it easy to get your trip off to the best possible start. Now you can book the airport hotels right here

There are a great selection of Hotels quite close to Malpensa  which is located northwest of Milan. The selections below are  within seven kilometers offering quick connections to the international Terminal One and low cost Terminal Two at Malpensa. 
Crowne Plaza
4 Star Airport Hotel
Airport Shuttle Service
Distance 2 km


Malpensa Inn
4 Star Airport Hotel
Airport Shuttle Service
Distance 5 km

These are good options if you have an early morning flight and want a short trip to the airport free from traffic worries Hotels with a free shuttle service near Malpensa
If you want to Book hotels in Milan, use the search box provided in this link